Student of the Month
October 2020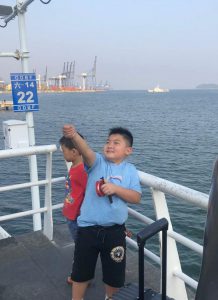 My name is Andy. I am eight years old. I live in Sha Tau Kok. I am in Class 3B.
     I am clever and hard-working. My favourite subject is PE. My favourite sport is table tennis because it is challenging and it can keep me healthy. 
     I always do sports at 5.00 p.m. every day. On Sunday, I go hiking with my family. On Monday, I go to the library. I like reading comic books best. I go swimming on Friday. I go shopping with my mum and help her to do some housework at the weekend. I sweep the floor. Mum feels happy with my help.